Contact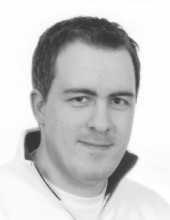 Christian Jilek
, Dipl.-Wirtsch-.Ing.
Deutsches Forschungszentrum für Künstliche Intelligenz (DFKI) GmbH
Forschungsbereich Smarte Daten & Wissensdienste
Trippstadter Str. 122
D-67663 Kaiserslautern
Email: christian.jilek (at) dfki.de
Phone: +49 631 205 75 3570
dblp
•
arXiv
•
Google Scholar
Profile
PhD Research
Most knowledge workers have already faced the problem of their personal information sphere (i.e. files, mails, bookmarks, folder hierarchies, etc.) becoming cluttered with meanwhile irrelevant information from being used in many different contexts without time for rehashing or tidying up. Since 2005, Semantic Desktop research has focused on better supporting personal information management and knowledge work activities. For instance, by allowing to easily interconnect resources on the user's computer they are more aligned with the user's mental model. Nevertheless, there is still a high potential for increasing the automation of such support systems.

In my PhD project called Self-organizing Context Spaces (or cSpaces for short), I intend to combine Semantic Desktop technology with Explicated User Context and measures of Managed Forgetting (a variant of Intentional Forgetting) to investigate and provide new levels of user support inspired by human forgetting. By the latter, we understand an escalating set of measures overcoming the binary keep-or-delete paradigm: They range from temporal hiding, to data condensation, to adaptive synchronization, archiving and deletion. The ultimate goal is to develop a self-(re)organizing information system that context-sensitively supports knowledge workers, e.g. by allowing to better focus on the current task or making the large number of user contexts emerging and evolving over time (as well as their content) easier to handle. My work thus also comprises several topics of related areas such as information extraction & retrieval, HCI & usability, data mining & machine learning.
Selected Demos
Awards
Best Paper (Area: Artificial Intelligence) at 9th International Conference on Agents and Artificial Intelligence (ICAART 2017)
Activities
Selected Projects
CoMem: a group-wide, co-operating memory ecosystem, ongoing meta-project
Managed Forgetting in Administrative Corporate Scenarios: Sustaining Grass-roots Organizational Memories: Methods and Effects of Applying Managed Forgetting in Administrative Corporate Scenarios, 2020–2023
Managed Forgetting: Sustaining Grass-roots Organizational Memories: Foundations and Methods of Managed Forgetting for Knowledge Workers, 2016–2019
SuGraBo: Search Engine for Graphical User Interfaces, 2016–2017
PC Memberships / Reviewing
Selected Talks & Presentations
Inflection-Tolerant Ontology-Based Named Entity Recognition for Real-Time Applications
Invited Talk at the 13th DBpedia Community Meeting 2019, Leipzig, Germany, 5/2019
Self-Organizing Context Spaces to Support Information Management and Knowledge Work
Programmed Forgetting – Wenn Maschinen lernen und helfen zu vergessen
Invited Talk at Department of Psychology, University of Trier, Trier, Germany, 12/2017
supSpaces – Semantische Support-Wissensräume für agiles Wissensmanagement im IT-Support Exhibitor/Demo at KMU-innovativ: IKT Symposium 2016 by the Federal Ministry of Education and Research (BMBF), Hannover, Germany, 10/2016
Misc
Workshops in the Priority Program SPP 1921 "Intentional Forgetting in Organizations" by the German Research Foundation (DFG)
Trier (9/2019 ), Dortmund (6/2019 ), Limburg an der Lahn (5/2018 ), Potsdam (6/2017 ), Mannheim (5/2017 )
Organizing 1st Workshop on Forgetting in Artificial Intelligence
in cooperation with Cognitive Systems Group, University of Bamberg, 9/2017
Developer of "Preferant: The Preference Ant"
A tool for easily conducting preference polls, publicly available since 10/2015
Publications
Also see my
DFKI
,
dblp
,
arXiv
, or
Google Scholar
publication listings.
Journal Papers
Tobias Tempel, Claudia Niederée, Christian Jilek, Andrea Ceroni, Heiko Maus, Yannick Runge, Christian Frings:
Temporarily Unavailable: Memory Inhibition in Cognitive and Computer Science
Interacting with Computers 31:3 (May 2019), pp. 231-249
Christian Jilek, Jessica Chwalek, Sven Schwarz, Markus Schröder, Heiko Maus, Andreas Dengel:
Advanced Memory Buoyancy for Forgetful Information Systems
AIS Transactions on Enterprise Systems 4:1 (Special Issue accompanied by Conference on Intentional Forgetting in Organizations and Work Settings (CoInFo 2018), Potsdam, Germany, September 11-12, 2018), May 2019
Book Chapters
Conference Papers
Technical Reports & Public Project Deliverables
Theses
Student Research Papers
Christian Jilek:


A Memetic Algorithm for the Vehicle Routing Problem with Soft Time Windows (1/2014)
The Electric Vehicle Routing Problem with Mixed Fleet and Driving Speed and Load Considerations (E-VRPTWMF) (5/2013)
A Hybrid Tabu Search / Variable Neighborhood Search Solution Method for the E-VRPTWMF (5/2013)
Benchmarkinstanzen zur Beurteilung von Lösungsverfahren für Vehicle Routing Probleme (2/2012)

Chair of Business Information Systems and Operations Research, Departement of Business Studies and Economics, TU Kaiserslautern
Christian Jilek:
Usability Evaluation des Kommunikations- und Informationssystems (KIS) der Technischen Universität Kaiserslautern mittels Usability-Tests
Chair of Industrial Management and Human Factors in Cooperation with the Research Institute of Technology and Work (ITA), Departement of Business Studies and Economics, TU Kaiserslautern, 4/2012
Teaching
I support the teaching activities of the
Knowledge-Based Systems Group
headed by Prof. Dr. Andreas Dengel:
Theses
Human-Forgetful Computer Interaction: Empirical Study on Task Switching with a Self-Reorganizing Knowledge Work Support System, master thesis in cooperation with University of Trier and TU Berlin, 2019/2020
Searching Forgetful Information Systems, bachelor thesis, 2018
Advanced Memory Buoyancy for Forgetful Information Systems, bachelor thesis, 2018
Semantic Annotation of Web Documents, bachelor thesis, 2017/2018
User-Centric Semantification: Making Data Collections Available for Semantic Services, master thesis, 2017
Information Extraction using GATE as a Means for Knowledge-Based Assistance in (3rd-Level) IT-Support, bachelor thesis, 2015
Projects
Automated Information Extraction, Classification and Recommendation in the Domain of Video Games, bachelor & master project, 2020
Interactive Context Mining, master project, 2018/2019
Ontology-Based Named Entity Recognition with Inflection Tolerance and Real-Time Constraints, bachelor project, 2017/2018
Semantic Leveraging of Spreadsheet Data, bachelor project, 2017
First Insights into Digital Forgetting, Semantic Technologies, Natural Language & Image Processing, pupil project, 2017
Chat Bots in Personal Information Management, master project, 2016/2017
Interactive Term Extraction, bachelor project, 2016
PIMO Chat: Synergizing Group Chats and Knowledge Management, master project, 2015/2016
First Insights into Semantic Technologies & Knowledge Work Support, pupil project, 2015
Seminars
Information Value Assessment, bachelor & master seminar, 2019/2020
Context Mining, master seminar, 2018/2019
Ontology-Based Named Entity Recognition with Inflection Tolerance and Real-Time Constraints, bachelor seminar, 2018
Semantic File Systems, master seminar, 2017
Term Extraction, bachelor seminar, 2016
Incident Management for IT-Support, master seminar, 2015/2016
Course Organization
Semantic Technologies: Foundations, Methods and Applications, master lecture, 2016/2017
Semantic Technologies: Foundations, Methods and Applications, master lecture, 2015/2016
Agile Software Development Methods II, bachelor project, 2015
About Me
Studies
I studied computer science and economics at TU Kaiserslautern with majors in artificial intelligence, software engineering and business information systems/operations research. After graduation I joined DFKI as a researcher and PhD student.
Work Experience (before and in parallel to my studies)
Working student (software development):

John Deere GmbH & Co. KG, John Deere Werk Zweibrücken, Advanced Engineering Department

Student research assistant:
Practical courses and student projects at university and associated institutes: