Contact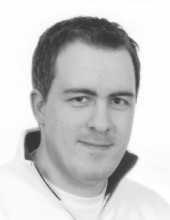 Dipl.-Wirtsch.-Ing. Christian Jilek
Deutsches Forschungszentrum für Künstliche Intelligenz (DFKI) GmbH
Forschungsbereich Smarte Daten & Wissensdienste
Trippstadter Str. 122
D-67663 Kaiserslautern

Email: christian.jilek (at) dfki.de
Phone: +49 631 205 75 3570
Profile
Research Interests
My research focus is on
Context-sensitive Assistance to support Knowledge Work,
Semantic Technologies and
Forgetful & Self-Organizing Information Systems.
This also comprises several topics of related areas such as Information Extraction & Retrieval, HCI & Usability and Machine Learning.
Selected Projects
Publications
Also see my
DFKI
or
DBLP
publication listings.
2018
Heiko Maus, Christian Jilek, Sven Schwarz:
Remembering and Forgetting for Personal Preservation
In: Vasileios Mezaris, Claudia Niederée, Robert H. Logie (Editors): Personal Multimedia Preservation: Remembering or Forgetting Images and Video, Springer, ISBN 3319734644, 3/2018
2017
Markus Schröder, Christian Jilek, Jörn Hees, Sven Hertling, Andreas Dengel:
RDF Spreadsheet Editor: Get (G)rid of Your RDF Data Entry Problems
International Semantic Web Conference (Posters, Demos & Industry Tracks) 2017
Sven Hertling, Markus Schröder, Christian Jilek, Andreas Dengel:
Where is that Button again?! – Towards a Universal GUI Search Engine
ICAART (2) 2017: 217-227
ICAART 2017 Best Paper Award
2016
2015
Heiko Maus, Sven Schwarz, Christian Jilek, Francesco Gallo:
ForgetIT Deliverable D9.4: Personal Preservation Pilot II: Concise Preserving Mobile Information Assistant
Project Deliverable, 12/2015
Christian Jilek, Heiko Maus, Sven Schwarz, Andreas Dengel:
Diary Generation from Personal Information Models to Support Contextual Remembering and Reminiscence
ICME Workshops 2015: 1-6
Heiko Maus, Sven Schwarz, Christian Jilek, Bahaa Eldesouky:
ForgetIT Personal Preservation Pilot
Web Documentation, 7/2015
2014
2014–2012: Unpublished Student Research Papers
Christian Jilek:


A Memetic Algorithm for the Vehicle Routing Problem with Soft Time Windows (1/2014)
The Electric Vehicle Routing Problem with Mixed Fleet and Driving Speed and Load Considerations (E-VRPTWMF) (5/2013)
A Hybrid Tabu Search / Variable Neighborhood Search Solution Method for the E-VRPTWMF (5/2013)
Benchmarkinstanzen zur Beurteilung von Lösungsverfahren für Vehicle Routing Probleme (2/2012)

Chair of Business Information Systems and Operations Research, Departement of Business Studies and Economics, TU Kaiserslautern
Christian Jilek:
Usability Evaluation des Kommunikations- und Informationssystems (KIS) der Technischen Universität Kaiserslautern mittels Usability-Tests
Chair of Industrial Management and Human Factors in Cooperation with the Research Institute of Technology and Work (ITA), Departement of Business Studies and Economics, TU Kaiserslautern, 4/2012.
Other (Dissemination) Activities
2018
2017
2016
2015
Public release of Preferant: The Preference Ant, a tool for easily conducting preference polls
10/2015
Participant of the 8th GATE (General Architecture for Text Engineering) Training Course
Department of Computer Science, University of Sheffield, UK, 6/2015
Teaching
I support the teaching activities of the
Knowledge-Based Systems Group
headed by Prof. Dr. Andreas Dengel:
Theses
Advanced Memory Buoyancy for Forgetful Information Systems, bachelor thesis, 2017/2018
Semantic Annotation of Web Documents, bachelor thesis, 2017/2018
User-Centric Semantification: Making Data Collections Available For Semantic Services, master thesis, 2017
Information Extraction using GATE as a Means for Knowledge-Based Assistance in (3rd-Level) IT-Support, bachelor thesis, 2015
Projects
Ontology-Based Named Entity Recognition with Inflexion Tolerance and Real-Time Constraints, bachelor project, 2017/2018
Semantic Leveraging of Spreadsheet Data, bachelor project, 2017
First Insights into Digital Forgetting, Semantic Technologies, Natural Language & Image Processing, pupil project, 2017
Chat Bots in Personal Information Management, master project, 2016/2017
Interactive Term Extraction, bachelor project, 2016
PIMO Chat: Synergizing Group Chats and Knowledge Management, master project, 2015/2016
First Insights into Semantic Technologies & Knowledge Work Support, pupil project, 2015
Seminars
Semantic File Systems, master seminar, 2017
Term Extraction, bachelor seminar, 2016
Incident Management for IT-Support, master seminar, 2015/2016
Course Organization
Semantic Technologies: Foundations, Methods and Applications, master lecture, 2016/2017
Semantic Technologies: Foundations, Methods and Applications, master lecture, 2015/2016
Agile Software Development Methods II, bachelor project, 2015
About Me
Studies
I studied computer science and economics at the TU Kaiserslautern with majors in artificial intelligence, software engineering and business information systems. After graduation I joined DFKI as a researcher and PhD student.
Work Experience (before/in parallel to my studies)
Working student (software development):
Student research assistant:
Practical courses and student projects at university and associated institutes:
Community Service: